Passive and energy efficient houses
Currently, two trends are dominating in the construction industry – the IZODOM2000 building system recommended by the EDG Energy Saving Homes Association. How are the two systems different from each other? To put it very simply – in an energy-efficient house renewable energy sources (RES) are used, while in passive houses you can opt out of heating systems, as their insulation allows you to maintain a temperature suitable without additional heat sources.
IZODOM2000 technology – what is it?
The IZODOM2000 system is a complete system for the construction of roof foundations. The scope of the technology includes more than 100 elements which, when combined with each other, form a continuous layer of thermal insulation, free from thermal bridges.
The foundation slab of a passive building, erected using IZODOM2000 technology
From a set of elements – comprising the foundation slab, the wall elements, the ceiling and the roof slab – the investor obtains an energy-efficient or passive building. In this technology, there is no need to use additional mortars, adhesives and staples – the construction progresses rapidly, which brings a lot of tangible benefits.
The breakthrough ICF technology in the IZODOM2000 standard consists of placing the insulating elements constituting the formwork up to the height of the storey and pouring it with concrete. In this way, a wall is created that does not need to be insulated and insulated additionally.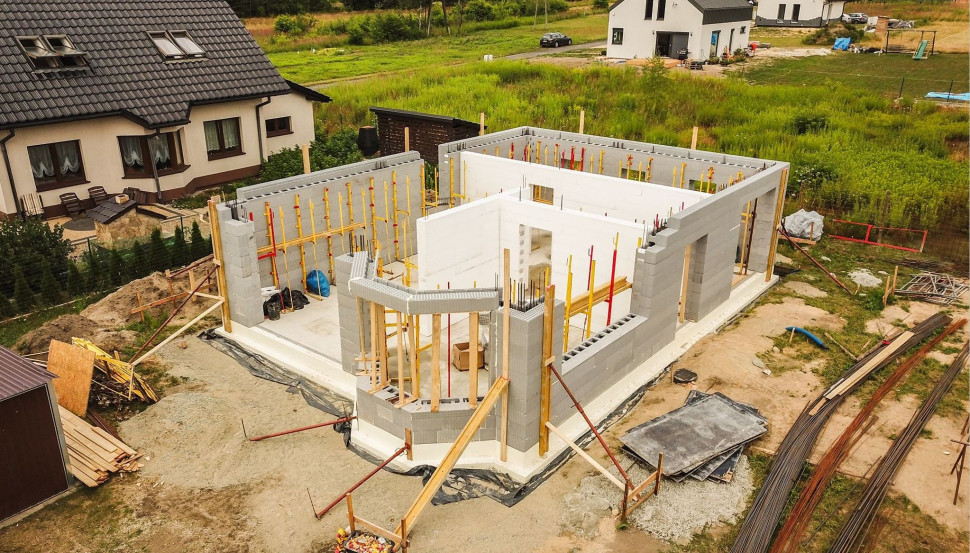 Walls of a passive building, erected in IZODOM2000 technology
Walls with a comparable heat transfer coefficient made of IZODOM2000 are narrower than those made using traditional technology. For every 30 m2, you can get an additional 1 m2 to use as needed.
The IZODOM2000 system, based on the company's 30 years of experience and a rich portfolio of more than 20,000 reference buildings worldwide, still remains an innovative technology.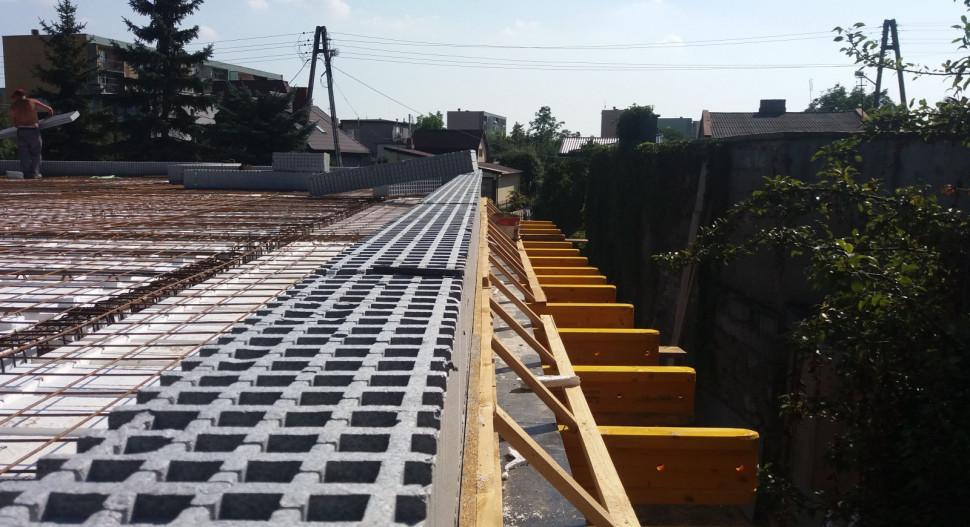 A fragment of the ground floor ceiling in a passive building, erected in IZODOM2000 technology
The benefits of using IZODOM2000 technology
IZODOM2000 technology allows you to achieve significant heating savings – up to 70% more than in the case of traditional technology. It is difficult to overestimate this value in the current situation, in which the prices of electricity, as well as gas and oil are registering ever greater increases.
The current situation is influenced by a number of geopolitical factors – the war in Ukraine, the recent pandemic, which severely damaged state budgets, and the direction of climate change, which requires limiting CO emissions.2.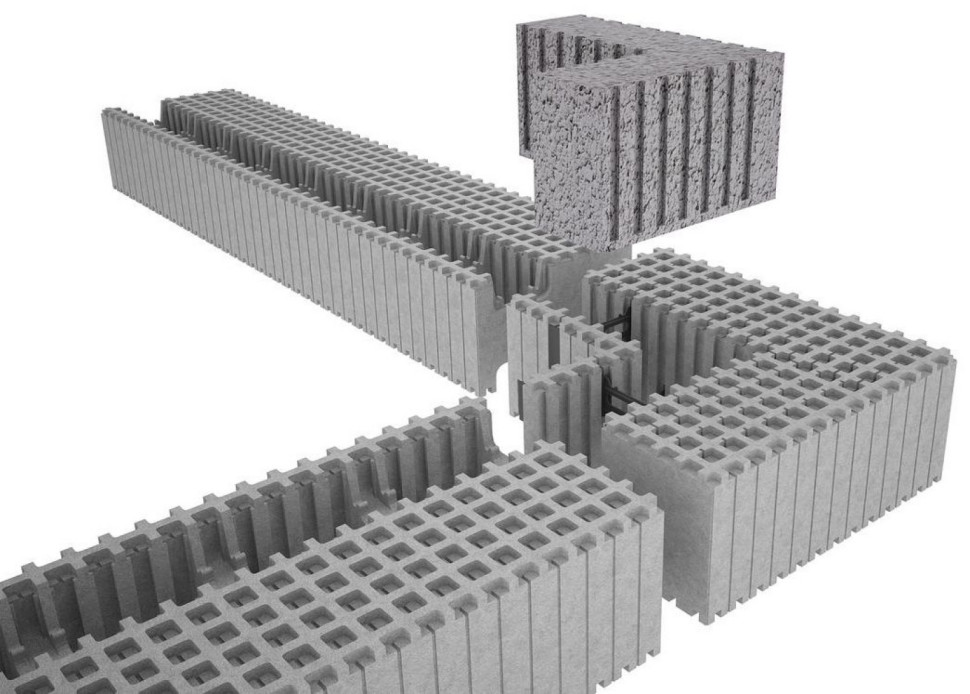 Energy-saving wall elements of IZODOM2000 technology are called lost formwork. photo: Izodom 2000 Poland
– Thermal standards for buildings in Poland will only get tougher. Until a few years ago, exterior walls could have a U = 0.5 W / (m2K), currently U = 0.20 W / (m2K). Therefore, in the first stage of construction, it is worth considering whether or not to invest in walls with a higher U than the WT2021 mandates, which will allow you to obtain a low-level energy balance of the house for many years – suggest specialists from the company IZODOM2000 Polska.
The IZODOM2000 technology not only saves money during operation – it is a system that does not need to be insulated additionally. This reduces material and labor costs. The speed of construction of houses in this technology is also important – a house in a shell can be ready even in 5-6 weeks.
This, in addition, has other advantages – you can move into a built house quickly, and thus – reduce the term of the loan, reduce labor costs and not expose yourself to rising prices of building materials, which is now very common.
IZODOM2000 has long met WT 2021 standards, so despite the passage of time, the user can be sure that the house will retain its value. Recent regulatory changes have not required the company to make any technological or production changes – the materials have met these guidelines for a long time.
source and photos: Izodom 2000 Polska