Remote work has many advantages. The biggest of these is the ability to do this from anywhere in the world. Of course, the basis is a reliable computer. The new 14-inch LG gram ultrabook is a hit for those who need a lightweight laptop for special tasks. I myself tested it in action.
Due to the pandemic, many people have started working remotely, enjoying the benefits of a home office. For me, as a freelancer, it's a daily life that has lasted for many years. I really appreciate the fact that I can create my texts not only from home, but also from anywhere in the world. Thanks to this, I can accompany my partner on business trips to Italy or travel to Thailand for a month in winter.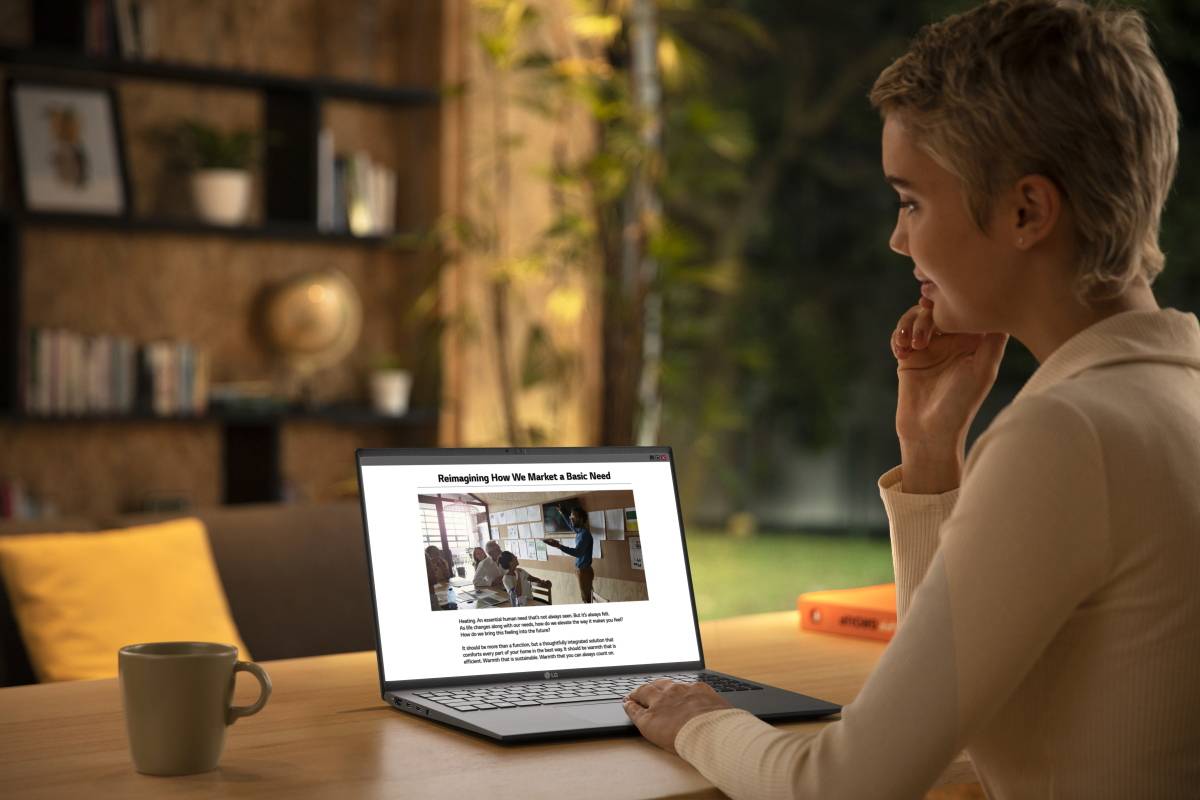 Then my office becomes an Italian bar, a beach bungalow, and sometimes an airport, a plane or a ferry. All I need is a laptop. Ideally, it should be lightweight, durable and provide a long working time without recharging. That's why I was very pleased with the opportunity to test the new LG gram ultrabook. A fast and durable laptop weighing only 999 grams? Great!
No excess baggage
When traveling – whether for private or business purposes – it is important not to overdo it with the luggage. Therefore, the laptop should also be as light as possible. When working outside the home, I don't want to carry a heavy bag, so the weight of the new LG gear was a pleasant surprise for me. Although I knew I would be dealing with a super light laptop, I was expecting something heavier, so my first reaction was admiration combined with disbelief. Then came the idea that I could take an ultrabook weighing less than one kilogram with me everywhere. This is an invaluable advantage for someone who often receives new orders with the term "for yesterday". Therefore, I always have to have a laptop handy. And the LG gram slips easily into a handbag, making it even easier to work from a coffee shop or anywhere else.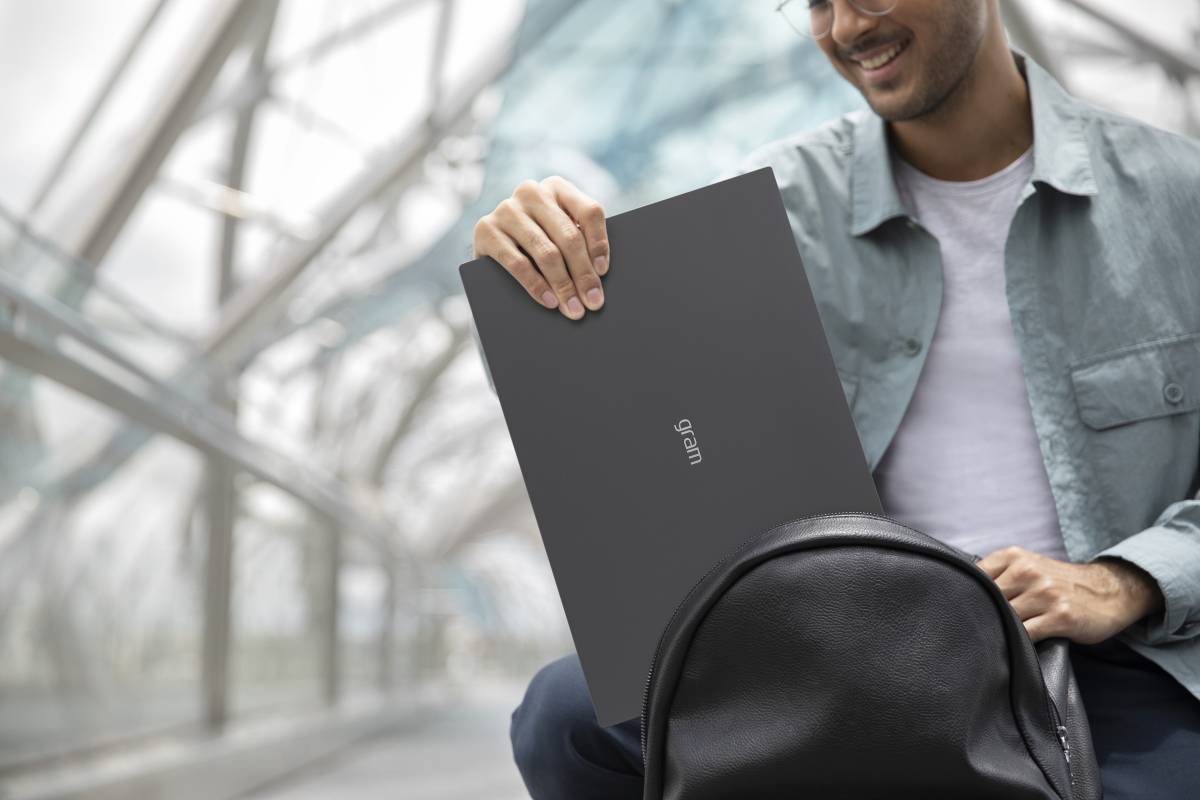 This advantage is even more important when travelling. And these – closer and further – have always been my passion. However, I cannot afford to take a month off. That's why I always have a laptop with me. When I tested LG play, I realized that it would be perfect for my travels. When packing for air travel, I always try to minimize baggage and take only what is necessary. Of course, the laptop is at the top of the list. Since I sometimes work in quite extreme conditions – even from a restaurant on the beach or in a harbor in a fishing village – it is also important to me that the laptop is durable. The LG gram has been tested under conditions of low pressure, extreme temperatures, heavy dust, vibration and salt spray. Obtaining the resistance and reliability certificate MIL-STD810G. So we can be sure that it will rise to any challenge.
Multitasking
It may seem like a journalist doesn't need an extremely powerful computer for their job. Nothing could be more wrong. Countless web browser windows open, responding to emails and conversations in the Internet Communicator at the same time, video conferences and meetings on Zoom. And all this with ads and music constantly appearing, which – as in the popular meme – come out of nowhere. More than once, the computer I use every day freezes due to too many operations being performed at the same time. Then there is a risk of losing previously unsaved effects of many hours of work – a real nightmare.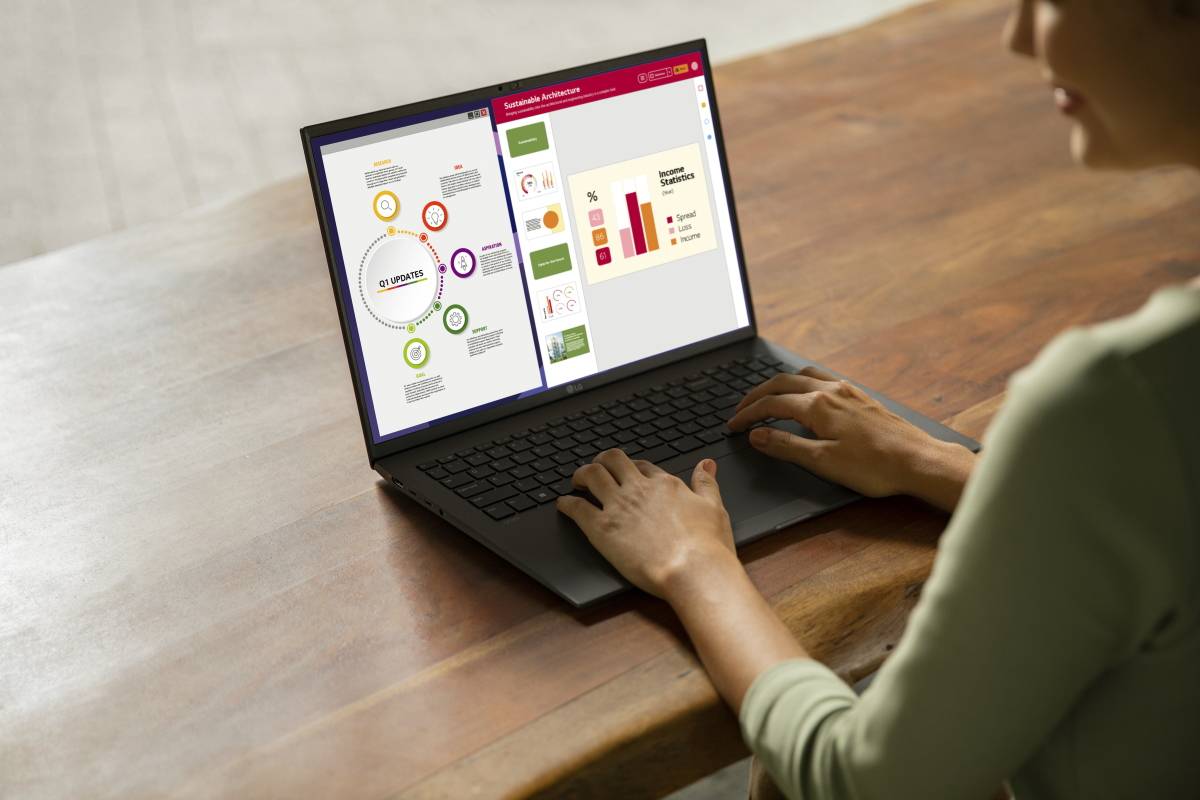 Meanwhile, LG plays perfectly with everything. The creators of the ultrabook know how important the multitasking of such equipment is. Therefore, so that we can keep all the necessary documents – business and private – and even speed up the work on several programs at the same time, LG gram designed in different sizes is equipped with 12th generation Intel® Core ™ processors in i7 or i5, Intel Iris® Xe graphics card and RAM memory – 16 or 32 GB and a super fast disk.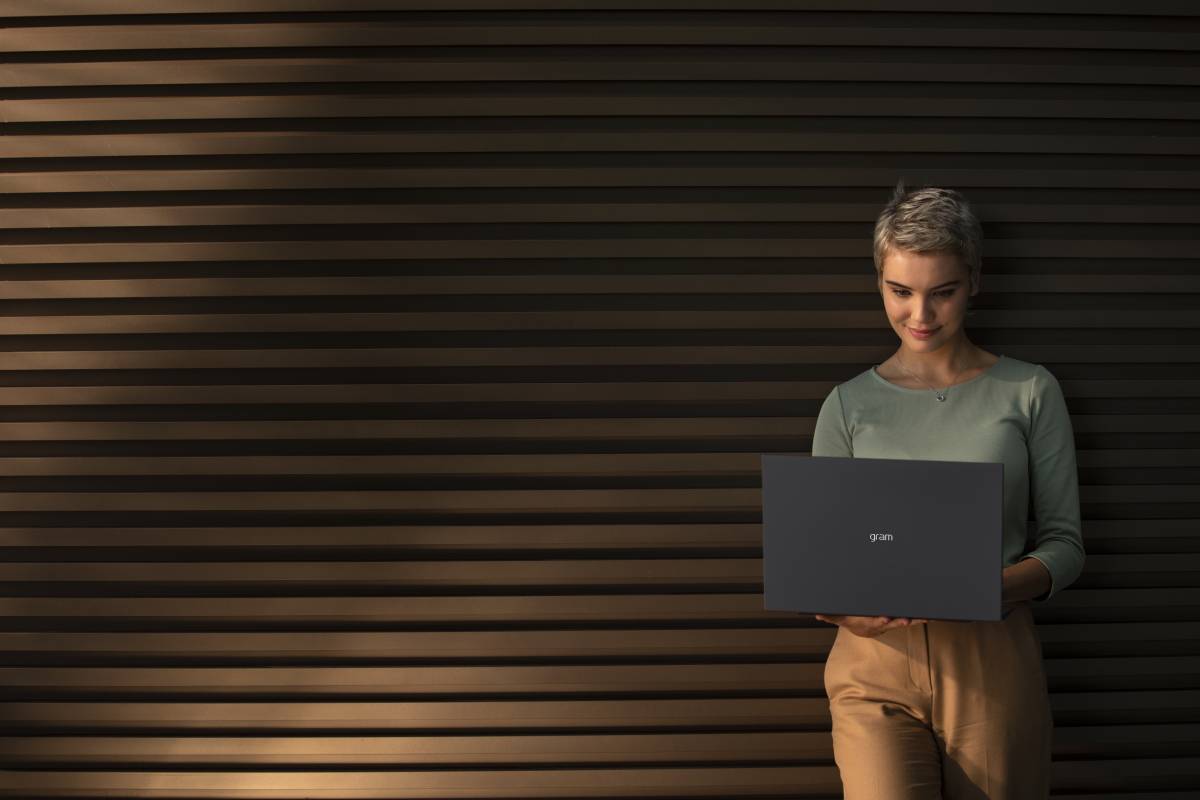 What about the service? It is extremely simple and comfortable. The keyboard is designed to make typing as intuitive as possible. I was worried about how I was going to switch to slightly different keys than I'm used to on a daily basis, but again – LG gram pleasantly surprised me. Oversized flat keys reduce typos when typing. I also noticed that my hands were less tired when writing a long text. This is due to the increased jump. The large touchpad for such a small laptop is also extremely comfortable. Thanks to this, you no longer need to use the mouse – even less for luggage!
I also really liked that the USB-C port is used for both charging the laptop and other devices using its battery. Therefore, the number of chargers carried during a trip can be limited. This is another huge plus for any modern nomad. However, when we work stationary, at home or in the office, the Thunderbolt ™ 4 connector will give us the convenience of working and controlling on the desktop thanks to the possibility of connecting and operating up to two 4K monitors and simultaneously charging the laptop over a cable. Say goodbye to tangled cables! Plus, LG's new ultrabook has extremely long battery life – up to 23.5 hours with a 14-inch screen! Of course, I noticed that with very intensive use, this time is shortened, but it remains surprisingly long. Thanks to this, we can work, for example, in an airplane or a train, where the sockets are not always within our reach.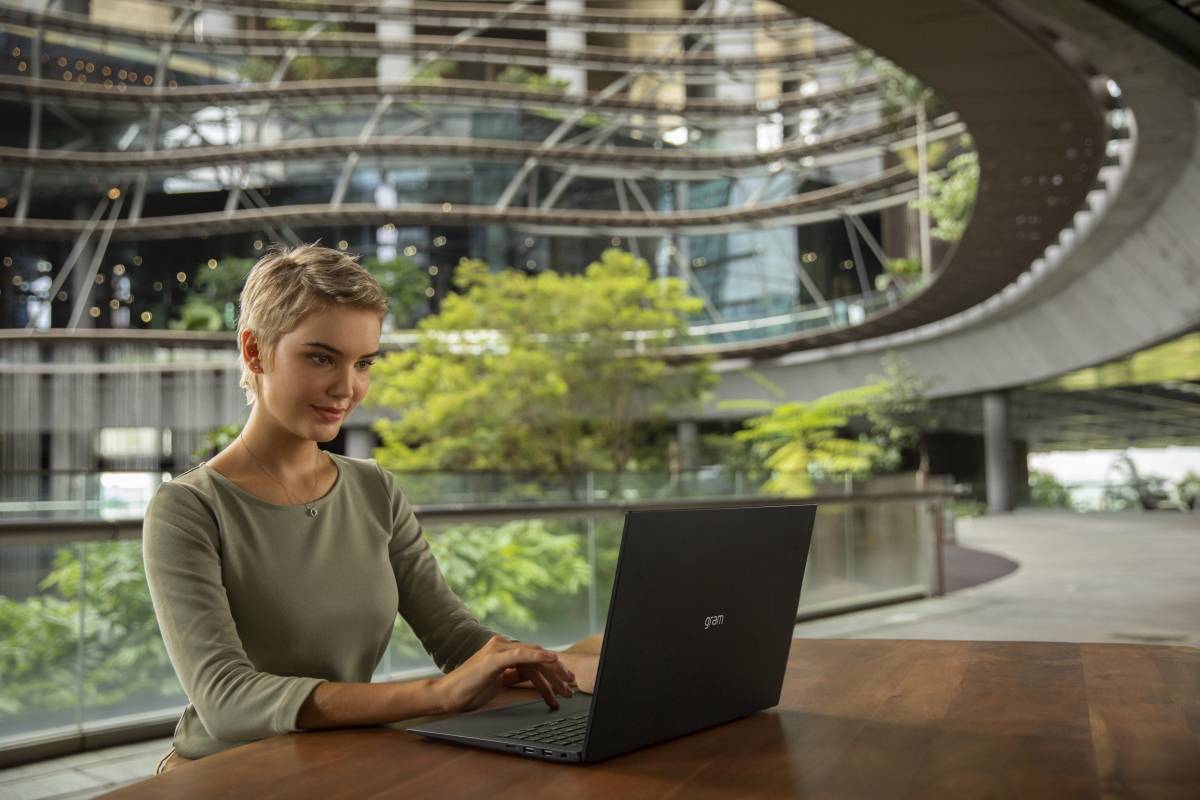 Over time
In my case, a laptop is not only a work tool, but also an entertainment device. An evening show of a series or a movie, music during work or relaxing after – the laptop also accompanies me after hours, whether I'm at home or on the road. How did LG gram perform in this task? Perfect!
Although I have a pretty good speaker system at home, when I travel I'm mostly doomed to hear audio from my laptop. This often leaves something to be desired, but this is not the case with LG's new ultrabook. The new LG gram is equipped with an intelligent amplifier and stereo speakers that provide realistic sound with very high power. Thanks to the use of DTS:X Ultra technology, the sound experience is surprisingly rich – like that of high-quality headphones. When I turned on the last season of "Stranger Things" at night, I felt a real thrill.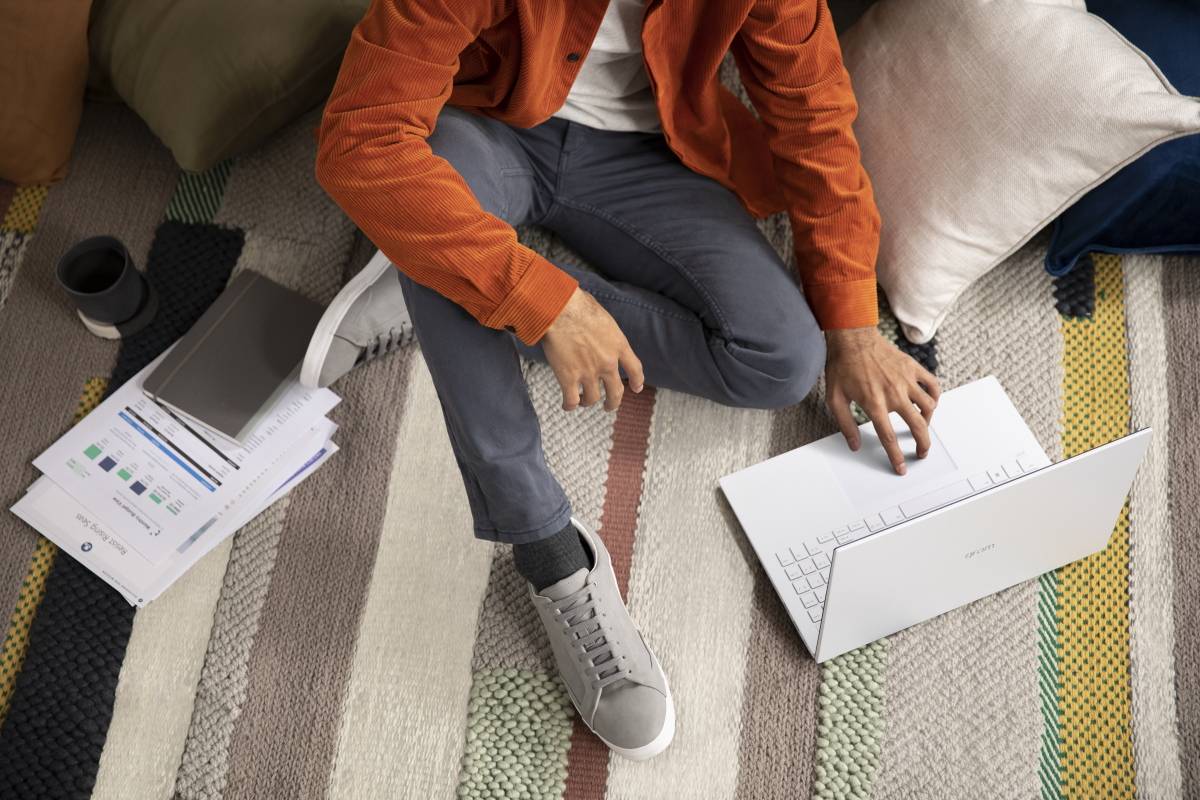 Sound isn't everything, as LG plays great colors too. Its wide color space was pleasantly surprised by my companion, a professional photographer. And I, the incurable aesthetic, was also charmed by the appearance of the whole ultrabook – extremely elegant, thin, minimalist, with beautiful proportions. What more could you want?
---
The advance sale of LG gram 2022 models will last until June 19, 2022 or while supplies last. Meanwhile, special occasions await customers.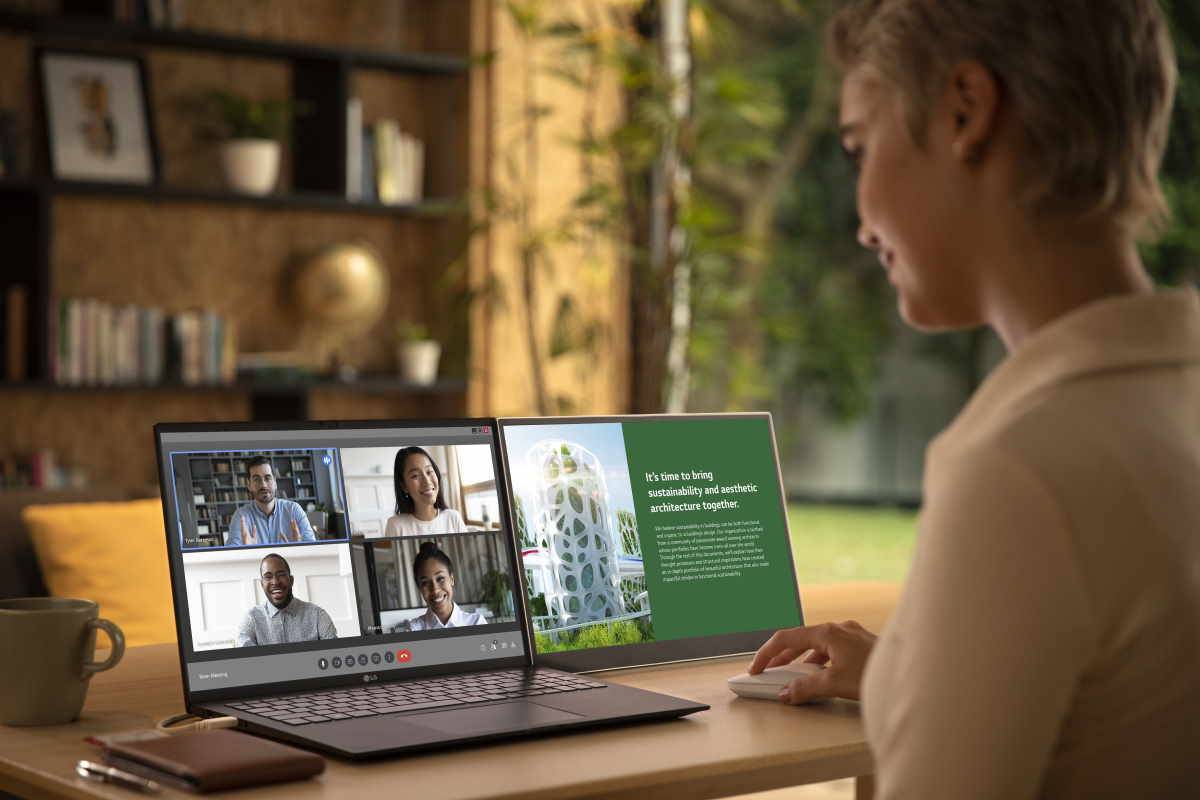 By choosing LG gram 16 or LG gram 17 models, the customer can choose one of the freebies – LG CineBeam PF610P projector or Garmin fēnix 6X Pro watch. When deciding to buy a 14 or 15 inch LG gram model, customers can receive gifts worth 2700 PLN – the LG XBOOM RP4B Bluetooth speaker and the LG gram + view portable monitor.