Ford Pro, responding to the needs of commercial vehicle fleets, presents a solution designed to charge the electric vehicles of European customers
The integrated and complete solution includes consultations, installation of charging systems in company facilities as well as software and support in the field of charging in homes and public facilities.
The Ford Pro Charging system can be used by fleets of all sizes and brands and integrates with other Ford Pro solutions to increase efficiency and improve customer satisfaction.
Ford Pro Charging is a key Ford Pro product that has been integrated with other Ford Pro solutions to simplify its operation and management for fleet managers, and the charging process for drivers, which will improve usability vehicle efficiency.
Ford Pro Charging consultants will walk customers through the complex process of transitioning to electric vehicles in their fleets, helping them choose the optimal charging solution for their business profile.
The company offers complete and tailor-made solutions, including both hardware and installation in the company's depots and car parks, as well as intelligent software to plan and optimize vehicle charging times . Ford Pro Charging also provides the ability to use simplified regulations and administration for drivers bringing company vehicles home, the system also improves charging in public places.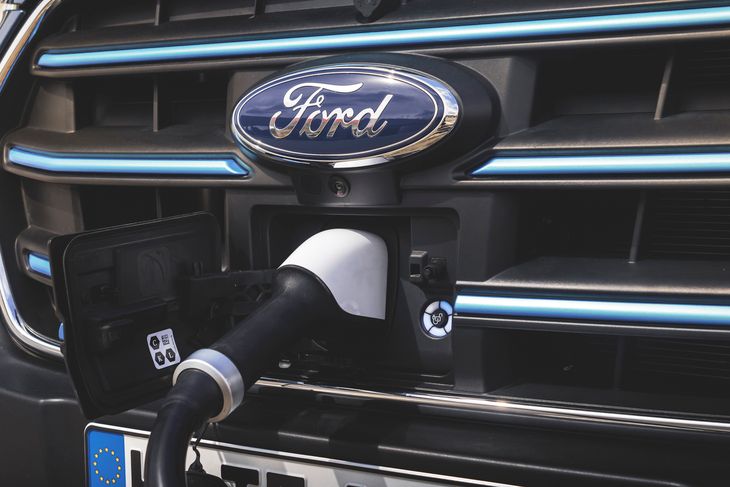 "Ford Pro Charging offers fleets a single, integrated solution for the entire charging process, delivered by a partner they can trust," said Iza Łozowska, Ford Pro Charging European Manager. "We will work with them to future-proof their businesses by finding the right charging strategy to make the transition to electric vehicles as easy as possible."
Complete charging solutions designed for businesses
The Ford Pro understands the growing pressure to electrify fleets – both from companies committed to meeting sustainability goals and from increasingly environmentally conscious customers. Ford Pro Charging is committed to helping customers discover the economic benefits of electrification and guiding them to the most appropriate long-term charging solutions for their fleets.

The Ford Pro Charging team is made up of full-time consultants in key European markets to help customers implement the most efficient charging strategy for their specific needs.
Fleet managers can rest assured that their vehicles will be sufficiently charged and operated efficiently thanks to Ford Pro's E-Telematics software which translates key vehicle data sent via the standard FordPass Connect modem¹ on board E Transit into analytics and alerts detailed. These include range information, including configurable low range threshold alerts, warnings if the vehicle is not charging when it should, and charging efficiency information including current consumption. kWh, charging speed and battery life.
The system also allows remote commissioning of A/C programming which ensures the optimum operating temperature of the E-Transit battery while charging to maximize available range.
Individual charging solutions at fleet bases
At Ford Pro Charging, we understand that each case will require a different efficient vehicle charging solution. Even customers whose fleets operate on duty cycles and with on-site charging facilities may notice that individual bases within the same fleet have different requirements.

Ford Pro Charging's trained consultants work with each fleet base and fleet to identify the most efficient and scalable charging model and manage the entire planning and implementation process, which means that even Fleet owners with limited knowledge of electrification options can easily make a change.
The complete "turnkey" service includes the design of the solution, the cooperation with the entities concerned to take into account the infrastructure and planning constraints, the installation of commercial quality charging devices in the depots, as well as the provision of services and support after the launch of the charging system. The equipment is installed and maintained in cooperation with major installation partners and loader manufacturers.
When base charging is active, intelligent Ford Pro Charging software can automatically assess each vehicle's duty cycle and charge level to manage power across the base and ensure optimal performance and uptime.
The secure system uses vehicle and loader data, which simplifies fleet loading, allowing the process to be fully automated and optimally matched to operating cycles. The system also allows for supervised charging, where operators can program the power supply to run at selected times or until a certain battery state is reached. This can help customers with vehicles that need to leave early, and it can also reduce customers' energy costs by recharging their fleets overnight at lower energy rates.

To make life easier for mixed fleet operators, Ford Pro Charging software and hardware is also compatible with vehicles from other manufacturers.
Home charging made easy
Many fleet drivers drive their vans home after work and therefore need a charging system away from base. Once the fleet is fully electrified, Ford Pro Charging offers an in-home battery power solution that enables convenient overnight charging and reduces formal charging for fleet managers and drivers.
Installed in the driver's home, the discreet Ford Connected Wallbox can charge company vehicles and automatically report to the central fleet management system. A unique vehicle-linked remote control is required to activate the charger, which helps prevent fraud and ensures fleet managers only receive the correct billing reports. Ford Pro software can generate usage reports, making it quick and easy to reimburse drivers who charge their car at home. Fleet managers can also remotely verify that the driver has not missed the vehicle charging date at home.

Not all fleet drivers have a private parking space. However, electrical charging points integrated into lampposts and other elements of street infrastructure are becoming increasingly common. Where drivers can recharge their batteries close to home without running electric cables along public sidewalks, they can use a dedicated remote control to charge the vehicle and automatically charge the company's account.
Recharge from public business-friendly networks
The Ford Pro predicts that fleets will rarely use public charging stations to use charged vehicles at work. However, to take into account all circumstances and provide more flexibility, the company guarantees access to the most extensive public charging network in Europe, and also allows automatic payments and centralized billing with an individual billing card. for each delivery vehicle.
With access to a European network of over 300,000 chargers in the growing Blue Oval charging network, finding a charger to top up your battery on the go is easier than ever.
The Ford Charge Assist app, controlled from the touchscreen of the Ford SYNC 4 communications and entertainment system, helps drivers find charging stations. The system helps you locate chargers near or along your route. To make the most of your availability, drivers can check availability, cost and charging speed before arriving at your destination, as well as the minimum charging time that will allow you to reach your destination.
# # #
¹ FordPass Connect, the FordPass app for smartphones and free network communication services are required when using remote features (see FordPass Terms of Service for details). The remote services and their operation depend on the availability of the selected network. Evolution of vehicle technology/cellular networks/systems may limit functionality and prevent network-using services from functioning. Connected Vehicle Services do not include a Wi-Fi hotspot.
² Do not drive while distracted or using mobile devices. use voice command systems whenever possible. Some functions may not be available while the vehicle is in motion. Not all features are compatible with all phones.
Ford Poland press release