On Monday, Apple kicked off the WWDC22 conference, aimed at app developers and enterprise partners. Among the novelties are new systems for tablets and smartwatches, as well as new MacBook models.
iPadOS 16
Apple has unveiled iPadOS 16. The company says that by taking advantage of the capabilities of the M1, Stage Manager introduces a new way to multitask with overlapping windows and full support for external monitors.
New app Freeform is a platform where you can create projects together. New tools in Mail help users be more productive, Safari adds shared tab groups for browsing the web with others, and browsing becomes more secure with access keys.
Apple announces its new Weather app takes full advantage of the iPad screen, and Live Text lets you interact with the text in the video. Plus, new features for professionals, such as Reference Mode and Screen Magnification, turn iPad into a mobile studio.
Apple notes that the new Messages features make it easier to start collaborating and managing shared content in Files, Keynote, Numbers, Pages, Notes, Reminders, and Safari, as well as third-party apps.
When users send an invitation to collaborate through Messages, everyone in the thread are automatically added to your document, spreadsheet or project. When someone makes a change to a shared file, everyone can see the updates at the top of the Messages thread. And when you're working on a collaborative project, it's easy to switch to the associated Messages conversation or just start a FaceTime conversation with your coworkers.
Stage Manager is a new multitasking feature, which automatically organizes applications and windows making it easier and faster to move from one task to another. For the first time on an iPad, users can create layered windows of different sizes in a single view, drag and drop windows to the side, or open apps from the Dock to create groups of apps for multitasking faster and more flexible. The window of the application you are currently working on is displayed in the center, and other open applications and windows are arranged on the left in the order of their current state.
Watch OS 9
Apple also unveiled the WatchOS 9 system, which brings new features and improvements to the wearable platform. Apple Watch users have more watch faces to choose from, with richer effects, to provide more information and customization options.
In the updated workout app, advanced metrics, views, and workout experiences inspired by competitive athletes help users take their training to the next level.
WatchOS 9 also brings sleep stages to the Sleep app, and the new FDA-approved atrial fibrillation history feature provides deeper insight into the user's status. The new Medications app, in turn, makes it easier and more discreet for users to manage their medications.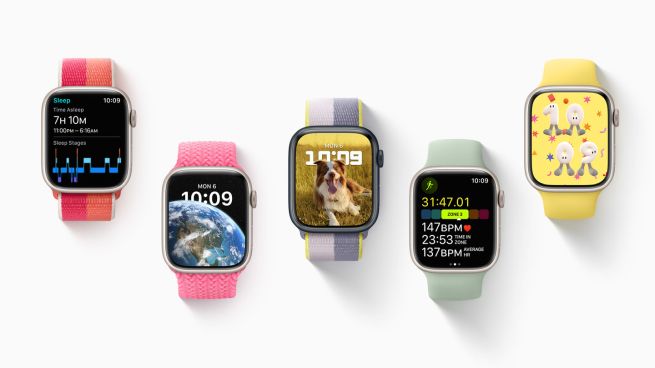 WatchOS 9 also introduces improved and modernized constructions on some of the most classic watch faces such as Utility, Simple, and Activity Analog, as well as changing the background color of the Modular, Modular Compact, and X-Large dials for additional customization.
The new Portraits watch face shows more photos, including cats, dogs and landscapes. The Focus feature now allows users to select an Apple Watch face that will automatically appear when triggering a specific Focus feature on their iPhone.
Family Setup now supports the Home app, allowing your child to be prompted to control HomePod speakers and smart home accessories. He can also use Apple Wallet home and hotel keys.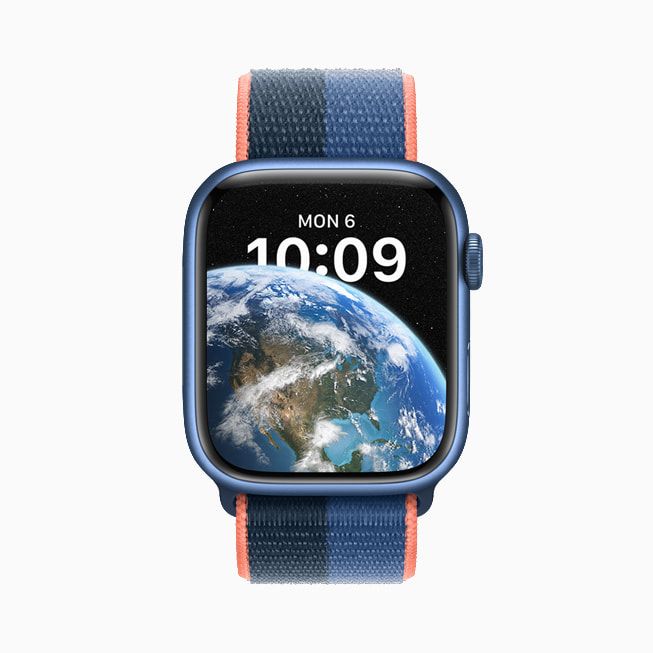 According to the manufacturer, the Apple Watch becomes more accessible than ever for people with physical and motor disabilities thanks to Apple Watch Mirroring which allows users to remotely control Apple Watches with their paired iPhone.
Apps that are actively in use are promoted over other apps in the redesigned Dock, making it easier for users to return to them.
The Reminders app, on the other hand, now allows users to add and edit key details like date and time, location, tags, and notes.
Read also : iPhone 14 Pro on the first renderings. There will be no revolution (video)
New MacBooks
Apple also announced the redesigned MacBook Air and the modernized 13-inch MacBook Pro, both powered by the new M2 system.
The MacBook Air, with a new design and better performance, comes with the 13.6-inch Liquid Retina display, 1080p FaceTime HD camera, 4-speaker audio system, 18 hour battery and MagSafe charging function. It is now available in four finishes – silver, space gray, midnight and starlight.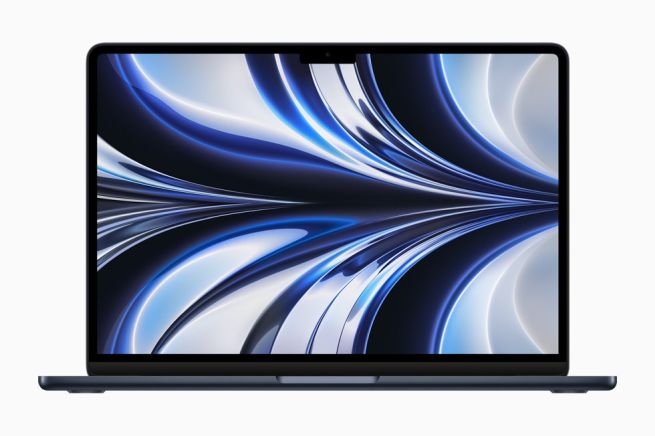 The M2 chip also found its way to the 13-inch MacBook Pro, offering up to 24GB of unified memory, ProRes acceleration, and up to 20 hours of battery life.
The new MacBook Air features a 13.6-inch Liquid Retina display that's been enlarged closer to the sides and around the camera to make room for the menu bar. According to Apple, indeed the result is a larger screen with much thinner edgeswhere users have more space to see their content. At 500 nits, the screen is 25% brighter than before. Plus, the new display now supports a billion colors, giving your photos and videos a lifelike look.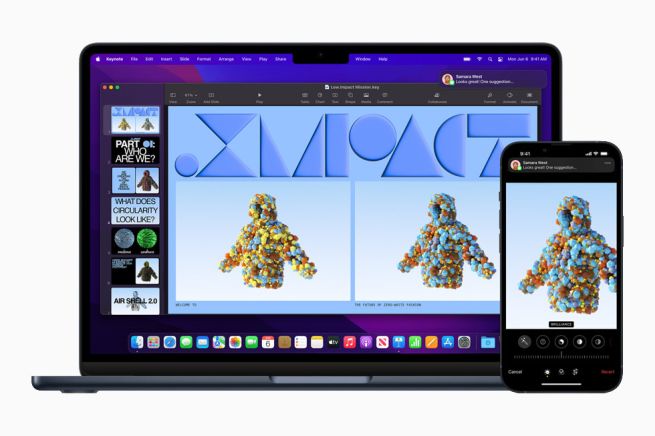 MacBook Air also features a new 1080p FaceTime HD camera with a larger image sensor and more efficient pixels to deliver twice the resolution and low-light performance of the previous generation.
Polish prices for MacBook Air 2022 start from PLN 6,999 – for the variant with 8 GB of memory and 256 GB of data space. In the most expensive configuration, we will pay 14,799 PLN.
The sale is expected to begin next month.
Read also : There is a job at Apple. The company is looking for a PR manager in Poland