As shown by the UKE study "The role of the Internet in personal and professional life", Internet users who have fiber optics are generally much more satisfied with the access provider and spend more time online. This is largely because optical links have many more advantages than other technologies that provide network access.
FTTH (Fiber To The Home) technology, ie access to the Internet via a fiber optic cable connected directly to the customer's home, has been rapidly installed in Poland for several years. Modern connections of this type make it possible to deliver the Internet directly to the client using modern plastic and fiberglass cables, which are not only easy to install in the apartment, but, most importantly, send huge amounts of data quickly and without any obstacles.
We are therefore not surprised that this solution is gaining a considerable number of supporters. The huge advantage of FTTH is its stability and reliability, which is difficult to compete with other access technologies. Today, most operators offer internet with speeds of up to 1 Gb/s on their optical lines. With this type of home network, you can forget about movie stuttering issues on one of the popular streaming services (e.g. Netflix), downloading large files with games, remote work or learning online – even when several people use the Internet at home, people at the same time.
Finally, fiber optic internet is resistant to electromagnetic interference and extremely difficult weather conditions (storms, heavy snowfall or rain). Unlike traditional telecommunications networks, optical fiber guarantees, among other things, a constant transfer speed and a perfect optical signal that does not suffer any disturbance.
The biggest contribution to the dissemination of this technology in Poland comes from Orange, which launched a major fiber optic investment project a few years ago. Today, this FTTH network covers 6.2 million households in Poland, and is used by more than one million subscribers of the operator. This user group is growing rapidly, as the advantages of fiber optics over older fixed Internet cable technologies are undeniable and visible to the naked eye.
It is therefore not surprising that the cable networks that offer the Internet in DOCSIS technology, where coaxial cable is used to access the subscriber, also present themselves as fiber optic providers. In reality, however, hardwired cables typically pull fiber optics only to buildings, not to individual apartments. Thus, the fiber optic cable ends in a closet in the basement and the Internet is connected to the apartments of the customers via a coaxial cable.
In such cases, it should be remembered that the structure of the coaxial cable is quite sensitive and can be damaged even by relatively light crushing. As a result, its structure is easily damaged, resulting in direct deterioration of signal transmission. Unlike fiber optics, it is also not immune to radio interference or moisture.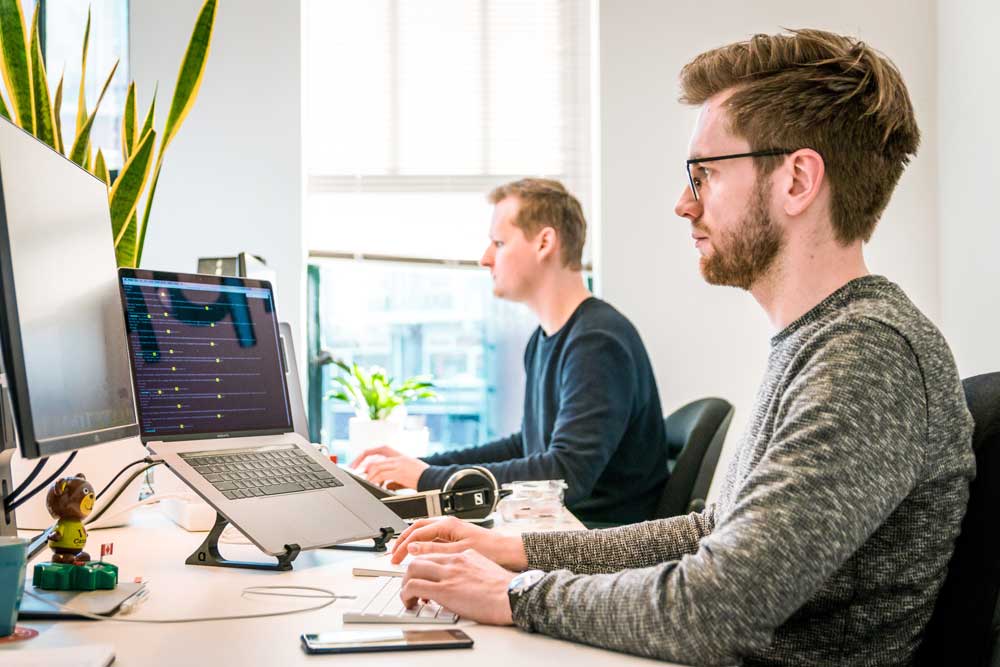 The fact that the future will belong to fiber optics can also be evidenced by the fact that many traditional wired networks in newly constructed buildings also rely on real fiber optics for the home (in buildings where they already have 'an old technology infrastructure, because of the costs , they don't decide to do it. ). You can often hear from them later that the operation of such a network is "boring". Why? Because it is significantly less urgent and easier to use than DOCSIS.
Today, when concern for the natural environment is becoming more and more important, it is important to take into account the fact that the DOCSIS links offered by cable operators consume much more energy than optical fibres. This in turn results in additional CO₂ emissions. This is confirmed by the results of the Europacable study published by the European Commission in 2020. They have been carried out since 2017 and have clearly shown that optical fiber is the most energy efficient technology for broadband access networks. The report's authors' calculations show that the average annual energy consumption per person using a 50 Mb/s link via a fiber optic link is 56 kW, compared to 88 kWh for DOCSIS. And the higher the connection speed, the greater the difference in power consumption.
Considering all these aspects, no one today doubts that the future of telecommunications in the years to come will be largely linked to fiber optic technology.
What is also important for the end customer is that it is not a more expensive technology than cable networks. An example may be Orange's recently announced fiber optic offering from its nju brand. In the two-year subscription, the operator for PLN 39.99 per month offers a connection with a speed of up to 200 Mb/s (download) and up to 30 Mb/s (upload). As part of the fee, Orange adds the FunBox 3.0 modem. There is also a non-binding option for two years, during which the service costs PLN 59.99 per month. Finally, it is a service offered by a reputable operator, thanks to which we are sure that they will provide us with excellent quality of service and professional customer service. This is unfortunately not so certain with many cables.